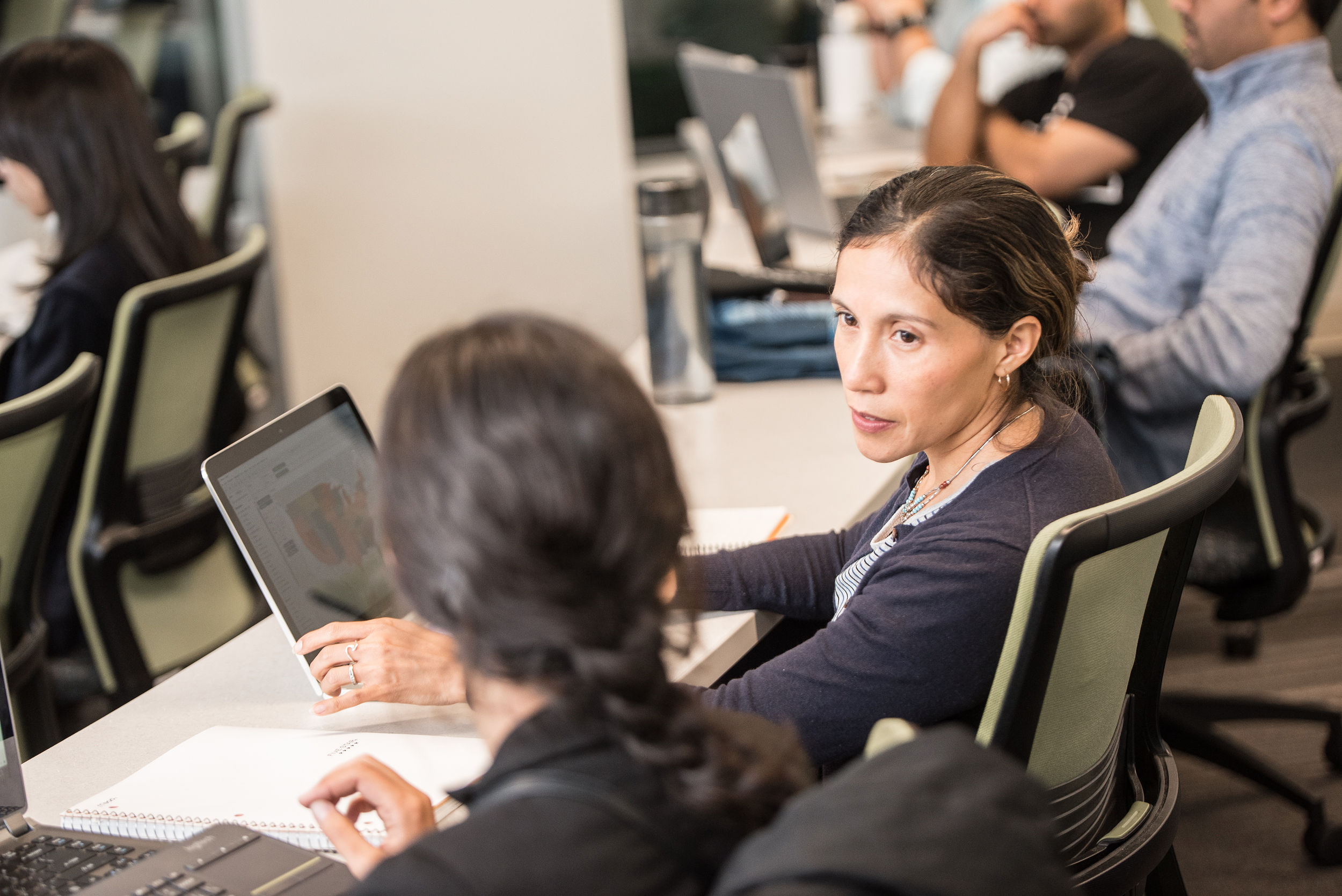 Thank you for your interest in the Masters of Science in Business Analytics and Project Management (MS BAPM) Program at the University of Connecticut. The MS BAPM faculty and staff are dedicated to providing our students with an education and student experience that stands above all others with exciting and relevant curriculum content and experiences that allow them to stand out. We look forward to learning more about our applicants through our holistic application review process.
To apply, please continue to our online application. Should you have any questions in the application process, please call us at + 1 (860) 728-2451 or email msbapm@business.uconn.edu.
Once you have started the application process, please adjust your spam blockers to accept e-mails from @uconn.edu.
Admissions test information
If you are unable to complete any of these requirements online, please contact msbapm@uconn.edu to discuss options.
Deadlines
The MS BAPM program admits students in Fall, Spring and Summer. We strive to make admission decisions expeditiously on complete applications following each deadline. Application deadlines are available on the Graduate School of Business website. Students who require visas may apply for Fall and Spring semesters. The visa application process takes approximately 3 months from the time of formal admission, so please plan accordingly.
Transcripts
Unofficial transcripts for the application: To submit your application, unofficial transcripts are required. Please make sure to include unofficial transcripts from all higher education institutions attended, regardless of whether a degree was received. If you attended an international institution, please include transcripts and diplomas in both English and the native language of the university.
Official transcripts to matriculate: Upon acceptance of an offer of admission, official transcripts are required in order to matriculate as a student. Unofficial transcripts are not acceptable at this point. Please be aware that it can take some institutions a month or longer to send these documents to us.
If you attended an international university and have only one set of original documents, you may send them to us along with a cover sheet. You may pick up the documents at the Storrs campus when you arrive, or the Graduate School can mail the original document(s) to you. Please keep in mind that they are mailed without tracking back to you.
Please refer to the UConn Graduate School's Transcripts section of the Admission Requirements page for more information.
Decisions
When your admission decision is available, you will receive an email with the subject "Application Status Update." You must login to your application to view your decision. Once you have viewed your decision, if you are accepted you will receive an email with a link to complete your acceptance. Once you accept the offer of the admission, you will be required to pay a $500 deposit within 2 weeks.
Additional resources
International Students:
Please visit the International Students Services (ISSS) website and reach out to a specialist with any questions your might have about the visa application process.
The Graduate School FAQs:
Helpful FAQs can be found at the Graduate School's website.
MSBAPM Virtual Infosessions:
Virtual infosessions are an ideal opportunity to learn first-hand about our highly regarded programs and hear from admissions representatives. Learn about our Master's Program and Graduate Certificates in Business Analytics and Project Management. View upcoming events.