Data runs the world.
You run the projects.
UConn's MS in Business Analytics and Project Management is designed to meet the growing demand for professionals who can harness advanced business analytics and project management skills. Apply today to get the critical skills to address existing business problems and create new opportunities for small to global enterprises in information-rich environments.
Unique Curriculum with Industry-Driven Concentrations
Career & Professional Development
MSBAPM is one of the few programs, nation-wide, with embedded career coaches who closely support MSBAPM students year-round with tailored programming, workshops, and alumni engagement; corporate partnerships and employer engagement; and internship & job-search support virtually and in-person.
2 years
Average professional work experience
49%
Enrolled students identify as women
3.4
Average undergraduate GPA
Hartford Campus
Classes are held at UConn's Graduate Business Learning Center (GBLC), which is located in the heart of downtown Hartford – Connecticut's capital city. The GBLC offers the latest in design, technology and comfort including fully networked classrooms, break-out rooms, technology labs and meeting spaces. With Hartford's close proximity to Massachusetts, Rhode Island and UConn's main campus students are exposed to experiential learning and job opportunities within booming insurance, tech start-up & healthcare industries.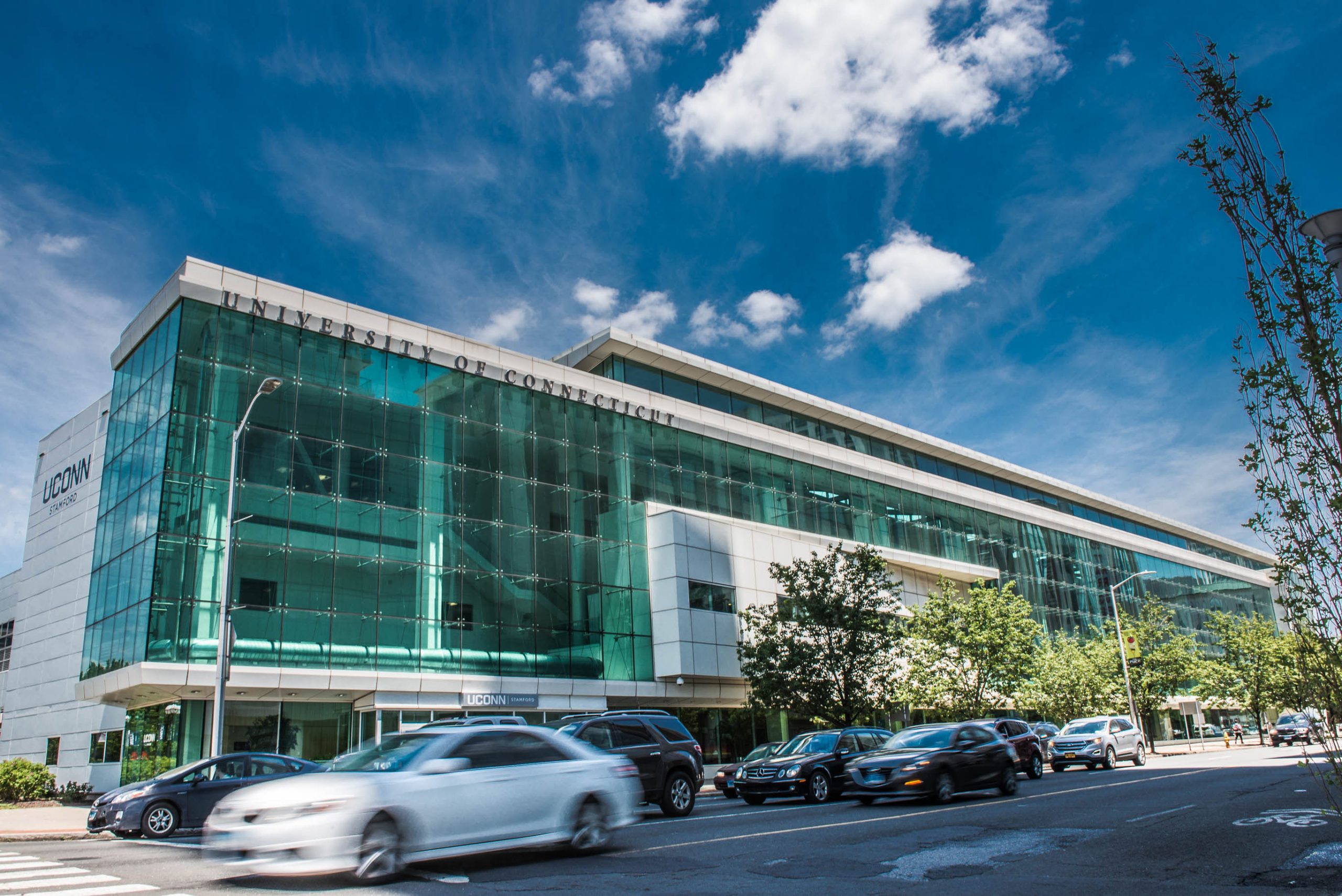 Stamford Campus
Stamford campus classes are held at the UConn Stamford campus located in lower Fairfield county, just an hour outside of New York City. The modern glass-enclosed campus features a high-tech approach to learning from desktop computer stations in the main computer lab to integrated online computer accessibility in the classrooms, laboratories and public spaces. The Stamford campus' location provides students with access to many experiential learning and job opportunities within thriving financial services, high-tech manufacturing, product development industries.